"Official Opening of 'Space Salim', the Largest Innovative Female Entrepreneurship Support Space in Korea"
On Thursday, December 2nd, 'Space Salim', the largest female entrepreneurship support space in Korea, was officially opened. Space Salim is a complex space for work, family and life innovation operated by the Seoul Foundation of Women and Family. In addition to office and sales space for start-ups, a shared office (where you can accompany children), a community library, a care center and a education center are provided to support the 'change and innovation of work and life' of female entrepreneurs. With two stories below the ground and 7 above the ground, the space has a total floor area of 17,957㎡ and is connected to Exit 3 of Daebang Station on Subway Line 1, making it easily accessible by subway.
Space Salim not only discovers promising start-ups and provides spaces for them, but also supports women's entrepreneurship through investment and sales channels, mentoring and education, and networking. Innovative women's start-up companies as well as companies with products and services that contribute to the improvement of the lives of women and families can access the space. During the pilot operation period last year(January 1, 2020 ~ November 30, 2021), a total of 202 innovative female start-ups and companies went through Space Salim, and 124 companies(stores) are currently moved in. Despite COVID-19, they attracted investment of 30.7 billion won and achieved sales of 16.7 billion won even in the midst of the pandemic.
Within 'Space Salim', Seoul citizens can access facilities such as community kitchens, education centers, outdoor performance halls, gardens, community library and cafes. Through various online and offline programs, about 60,000 citizens have visited Space Salim during the pilot operation. There are 4,500 citizens who directly used the space, and about 55,000 visitors to the website.
Space Salim aims to create a new wave of work-life innovation by providing support for work-life balance, improving women's economic power, creating a new work-life model, and setting new standards for women's entrepreneurship.
*Introductory video of Space Salim(KOREAN) : https://www.youtube.com/watch?v=0tz03n2Agrs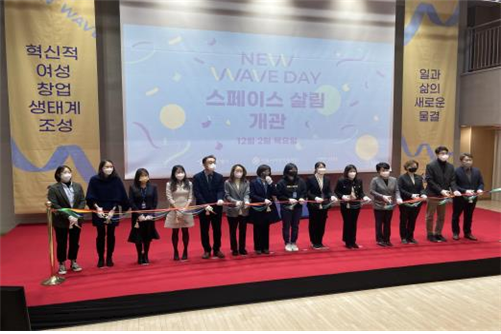 On December 2nd, the opening ceremony of Space Salim, a new wave of change in work and life, was held. About 50 people including those from Seoul Metropolitan Government, resident companies, and related institutions were invited to review the results of the pilot operation over the past year and declare the Space Salim's vision.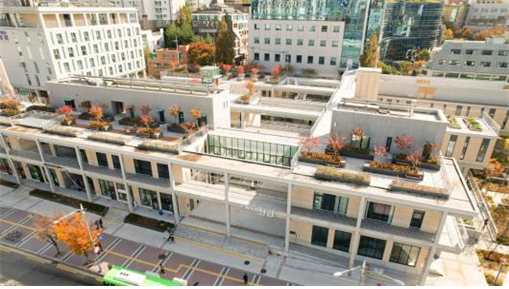 Space Salim is directly connected to Exit 3 of Daebang Station(Line 1) and has two basement floors to seven ground floors. It is the largest women's start-up institution in Korea, located in front of Seoul Foundation of Women and Family.